Access Plank Road Publishing Web Extras
Games & Grooves For Bucket Band, Rhythm Sticks, And Lots Of Joyous Instruments
Get all the online goodies promised in the handbook. Click on the links below to download the extras you want.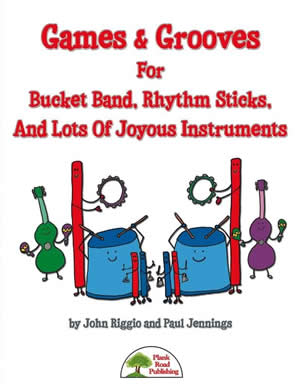 Log In To Access Web Extras
Click to log in and download web extras, including student parts, a track sheet, and a printable survey.
Online Product Survey
Purchase
Don't own Games & Grooves For Bucket Band, Rhythm Sticks, And Lots Of Joyous Instruments? Buy now!